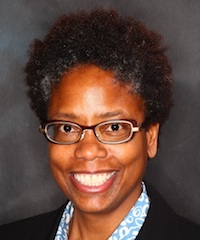 Susan Belinda Christian, Esq.
---
Susan Christian is the past chair of San Francisco's Human Rights Commission.
She is currently assistant district attorney for the City and County of San Francisco, focusing on the Behavioral Health Court. Previously, she was assigned to the Preliminary Hearings Unit and Writs & Appeals.
Christain has been practicing law in San Francisco for over twenty-five years.
---