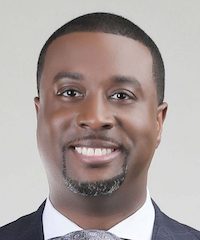 The Rev. Dr. Charley Hames
---
Rev. Dr. Charley Hames, Jr. is the senior pastor of the Beebe Memorial Cathedral (BMC) in Oakland, CA. He is the author of Pressing Reset: When Life Forces You to Start Over Again and Exchange: Trading Your Brokenness for Exceptional Purpose.
As senior pastor of BMC since 2003, Dr. Hames leads one of the fastest growing congregations in the CME church. Under his leadership, BMC has grown from eighty-one members to more than three thousand members, making it one of the premier houses of worship in the San Francisco Bay Area.
Born and raised in hard knock neighborhoods on Chicago's South side, Dr. Hames is the second child of Charley Hames Sr. and Leona Elizabeth Steadman-Hames (both deceased).
---
from experiencebmc.org
---