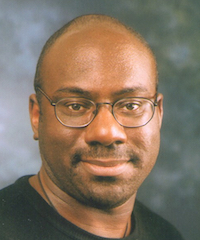 The Rev. Dr. Anthony Reddie
---
Professor Anthony G. Reddie is Director of the Oxford Centre for Religion and Culture at the University of Oxford.
He is a participative educator and liberation theologian who specialises in undertaking action-research and participative observational work with predominantly poorer Black communities in the UK.
The author of 17 books, numerous journal articles and editor of Black Theology: An International Journal, Professor Reddie is renowned for his innovative and engaging teaching and facilitating style. He is one of the foremost Practical Black theologians in the world. In 2015 Professor Reddie was appointed Professor Extraordinarius in the Department of Philosophy, Practical and Systemic Theology at the University of South Africa.
---
from anthonyreddie.com and the University of Oxford
---