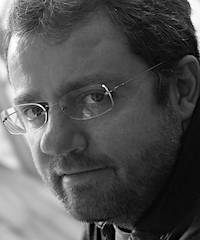 Matt Ruff
---
Matthew Theron Ruff is an American author of thriller, science-fiction and comic novels, including The Mirage and Lovecraft Country, the latter having been adapted in 2020 by HBO into a TV series.
Ruff's first novel, Fool on the Hill, is a fantasy that drew on his experiences living in Risley Residential College at Cornell. It was first written as his senior thesis in Honors English. It was published shortly after Ruff graduated from the university.
His second book Sewer, Gas & Electric: The Public Works Trilogy is postcyberpunk.
His third book Set This House in Order: A Romance of Souls, focuses on two protagonists displaying a fictionalised version of dissociative identity disorder; while not technically science-fiction, it nonetheless contains significant speculative elements. The novel was long-listed for the 2005 International Dublin Literary Award and won the 2007 James Tiptree, Jr. Award, a PNBA Book Award, and a Washington State Book Award. Ruff is also the recipient of a 2006 National Endowment for the Arts Literature Fellowship in Prose.
His fourth novel, Bad Monkeys, received the 2008 Washington State Book Award for Fiction, a PNBA Book Award, and an Alex Award.
His fifth book, an alternate history novel titled The Mirage, was published in February 2012. The Mirage was nominated for the Sidewise Award for Alternate History.
---
from Wikipedia
---