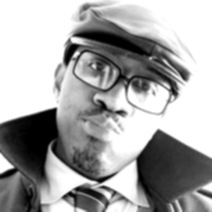 LeSean Thomas
---
LeSean Thomas is an American television animation producer, director, animator, comic book artist, writer, character designer, and storyboard artist, based in Tokyo.
His recent, notable projects include the TV series Black Dynamite for Adult Swim, The Legend of Korra for Nickelodeon, Aaron McGruder's The Boondocks for Sony Pictures Television, Children of Ether on Crunchyroll, and the Netflix anime original series Cannon Busters and Yasuke.
Thomas' contributions as supervising character designer and co-director on seasons 1 and 2 of Adult Swim's animated series The Boondocks, helped propel the show to be nominated for an NAACP Image Award for Outstanding Comedy Series and win the honorary Peabody Award.
His early production credits include character designer, layout and key animator on Showtime's web series WhirlGirl, assistant animator for Lizzie McGuire and storyboard artist for various shows such as Kim Possible on Disney Channel, Ben 10: Alien Force for Cartoon Network, The Batman, Batman: The Brave and the Bold and Green Lantern: First Flight, as well as supervising character designer for Superman/Batman: Public Enemies for Warner Bros. Animation.
---
from Wikipedia
---