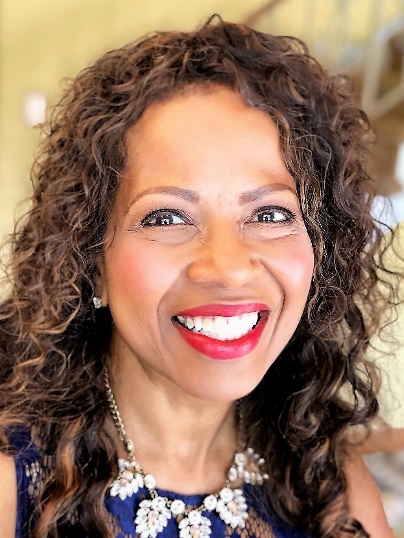 Janice Edwards
Broadcast Journalist
---
Janice Edwards is an award winning talk show host and producer, media coach, published author and an acclaimed contributor to community empowerment through her media work.
She is the host and executive producer of "Janice Edwards' Bay Area Vista", which airs on CreaTV Sundays at 6:00 pm. "Bay Area Vista" is produced through her production company Edwards Unlimited. The show features community leaders, celebrities, non-profit organizations and issues of interest. Janice is also host and executive producer of the award winning CreaTV show that she named, "Signature Silicon Valley".
For more than eight years, Janice served as Executive Producer & Host of "Bay Area Vista" and Community Relations Director at NBC BAY AREA, where she launched the show. "Bay Area Vista" and the news segment "Community Focus". "Bay Area Vista" received the American Women in Radio and Television's (AWRT) 2007 Kudo award for best public affairs show and Janice was voted best host of a Non-news Program by AWRT and received a Kudo.
Janice has worked as an update anchor/writer/producer and reporter/videographer/editor at KRON-TV, a special projects producer and newswriter at KPIX-TV and, for more than a decade, she was host and contributing producer of KBHK-TV's "Black Renaissance" and guest host of "El Amanecer". Her hundreds of notable interviews span a variety and include Barack Obama, Oprah Winfrey, Rachel Maddow, Dr. Deepak Chopra, Idris Elba, Chris Pine, Kerry Washington, Dr. Cornel West, Madeleine Albright, Valerie Jarrett, Kevin Costner, Robert Redford, Annette Bening, John Travolta, Jerry Seinfeld, Gloria Steinem, Robin Williams, Anna Faris, Les Brown, Blair Underwood, Iyanla Vanzant, Rob Reiner and the WWF's John Cena. Janice is a published co-author of the book Quality Angles, featuring interviews with Kevin Costner, Robert Townsend, veteran news anchor Evan White, and Lloyd Richards, and a co-author of the upcoming Step Into Your Brilliance. She is featured in the book African Americans of San Jose and Santa Clara County.
---
from janiceedwards.com
---