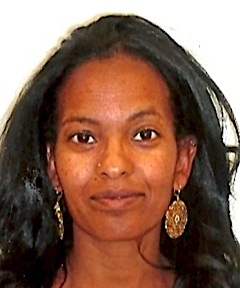 Haregu Gaime
---
Haregu Gaime, the named founder of Law Offices of Haregu Gaime is a seasoned veteran in the area of Immigration Law.
Her approach to practicing immigration law is based on her belief, "that there is a reason as to why someone made the huge decision to leave ones own country, home, family and friends to settle in new, different and sometimes difficult place." This understanding creates the ability to willingly and openly listen to each issue and find the most effective method of resolution.
Haregu Gaime is a Graduate from the University of California and The San Francisco School Law. Studied Abroad at the University of Asmara, and Studied at Howard School of Law as well. During her studies in law school, Ms. Gaime went to South Africa to study and write about the impact of law on social interactions, comparing Jim Crow Laws and South African Apartheid.
Currently Ms. Gaime is the Vice-Chair of the San Francisco Immigration Rights Commission. The commission's mission is to ensure that immigrants residing in San Francisco are well represented.
---
from haregugaimelaw.com
---