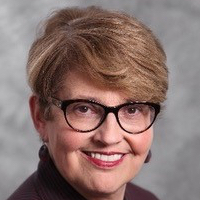 Deborah Alvarez-Rodriquez
CEO -- Seam Innovation
---
Deborah is an entrepreneurial and strategic cross-sector leader in public health, workforce development, philanthropy, education, and environmental sustainability.
She inspires and collaborates with diverse stakeholders to transform ideas into operational and community realities for positive impact. In 2013 she founded Seam Innovation, a strategic innovation and management advising practice serving boundary spanning organization and leaders. Deborah has had a rich career in public health, community, and philanthropic services. She served as the Director of the SF Department of Children, Youth and Their Families and the Assistant Director of Budget and Planning for the SF Health Department.
She has served as a licensed local pastor and advances the importance of spiritual formation, ethics and purpose in developing transformative leaders, organizations and boards. She shares her skills and time working with communities to create solutions to poverty and racial inequity. She is a person who is willing to take risks, learn from her mistakes and walk her talk. She holds a Master of Divinity from Pacific School of Religion and a Bachelor of Arts from Harvard College.
She is featured in several books on leadership including, The Starfish and the Spider, The Ultimate Board Member's Book, Facilitators Guide to Participatory Leadership, and Creating A Culture of Collaboration, and is known for her Ted Talk on the Revalue Economy. She currently serves on the Board of Directors of Recology and the Pacific School of Religion.
---
from SEAM Innovation
---