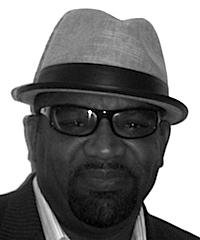 Adilifu Nama
---
Adilifu Nama mines American film, comics and music for the cultural politics of race and marginalization.
He contends that genres and media that could be disregarded as escapism are arguably the most dominant expressions of and about our times.
The Pop Culture Association honored his book "Race on the QT: Blackness and the Films of Quentin Tarantino" with the Best Reference/Primary Source Work Award. "The focus on blackness opens the dialogue for people across the color spectrum," Nama says. "All points of exclusion overlap in American blackness and discrimination."
Nama's work speaks about the intersection of ideology and pop culture and about race in America. He notes that race and gender tensions, for example, find expression through film, comics and music, and his students examine "how those items of consumption are infused with politics and accepted belief systems." Nama compares celebrities and superheroes to mythic gods and goddesses, upon whom we project our ethos as a nation.
---
from Loyola Marymount University
---