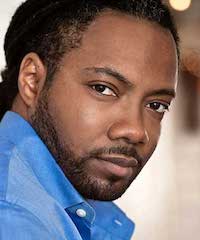 Al Letson
Host of Reveal
---
Al Letson is an American poet, playwright, performer, journalist, and radio and podcast host. Since 2013, he's been the host of Reveal from the Center for Investigative Reporting and PRX.
Before that, he created and hosted the show State of the Re:Union, distributed by National Public Radio and PRX.
In 2007 Letson discovered a radio competition called the Public Radio Talent Quest on a whim. The program, organized by the Public Radio Exchange (PRX) and the Corporation for Public Broadcasting (CPB) announced the Public Radio Talent Quest, provided an open search for new public radio talent. The five-round competition started with more than 1,400 applicants and was voted on by fans, professionals and celebrity judges. Letson submitted a pilot for State of the Re:Union, and was chosen as one of three winners. From there, Letson's State of the Re:Union and Glynn Washington's Snap Judgement Radio were awarded funding by the CPB.
The first season of State of the Re:Union aired in 2010 and the show continued for six seasons ending due to funding in 2015. State of the Re:Union won 3 consecutive Edward R. Murrow awards, 2 NABJ Awards, 3 NLGJA Awards, and a Peabody in 2015.
In 2013 Letson hosted pilots of Reveal, a podcast/Public Radio Show from PRX and Center for Investigative Reporting. The first pilot of Reveal received a Peabody and went into full production in 2014. Letson went on to become the full-time host of the program which is currently heard on over 400 public radio stations. He received the 2020 Gerald Loeb Award for Audio for "Amazon: Behind the Smiles".
In 2016, Letson began hosting his own story Podcast, Errthang Show!
---
from Wikipedia
---